Discover more from Sustainable Returns
I share thoughts on investing, sustainability, and mental frameworks.
The Charging Station #24
Keeping it brief: 2 min. 27 seconds, 614 words
Hi friends,
Week one of working from home is in the books. See below for how that's going on my end.
Let's get to the week in energy!
---
📈 Data-Driven
$5 - Citigroup said its bear case of a $5 average for a barrel of oil and the potential for negative physical prices in some areas because of a lack of storage and logistics. (Bloomberg)
$4.4B - Customers pay as much as $4.4 billion a year for unneeded energy in the PJM Interconnection, according to a new report published on Monday. (Utility Dive)
---
1️⃣ Big Thought
Working from Home (shifting away from energy for a moment)
As I tweeted earlier this week, I'm still adjusting. We're working in 2-3 hour blocks and taking turns on baby duty which makes any form of deep work tough to accomplish.
In some ways, I think we're looking at a boom for remote work, but in others I wonder if some of us need or want the triggers that are associated with working in an office environment.
I suspect if you have no kids, or older kids, you can be productive as ever — maybe more so. But, if you're in the camp of two working parents with a toddler, it's really, really difficult to maintain a level of high performance for long periods of time.
Net, if you're young with no kids, this pandemic is a huge opportunity for you to shine early in your career!
Past Posts:
State of the Electric Utility 2020
Takeaways from ISO-NE's Energy Transition Report
The Energy Transition in 3 Acts
📡 If you enjoy reading our newsletter highlighting the people, organizations, and trends shaping the edges of our industries, tweet to tell others about it: 
---
Links We Enjoyed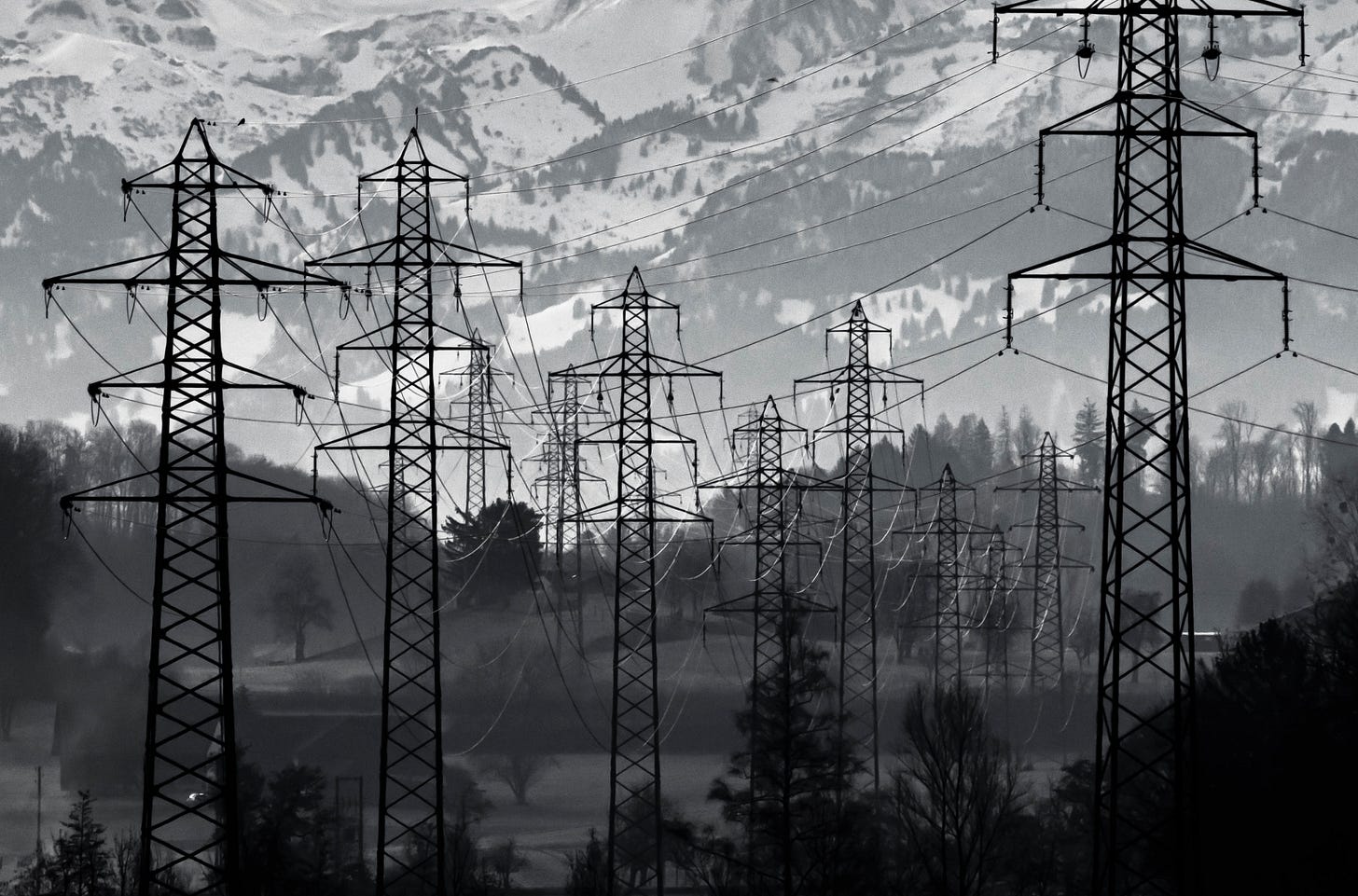 The Coronavirus crisis reminds us that electricity is more important than ever —>
👉 This article by IEA Executive Director Faith Birol reminds us that electricity is the reason our economy is not at a complete standstill and that there are still places where stable power is a luxury.
The coronavirus crisis reminds us of electricity's indispensable role in our lives. It's also providing insights into how that role is set to expand and evolve in the years and decades ahead.

These services shouldn't be taken for granted. In Africa, hundreds of millions of people live without any access to electricity, making them far more vulnerable to disease and other dangers.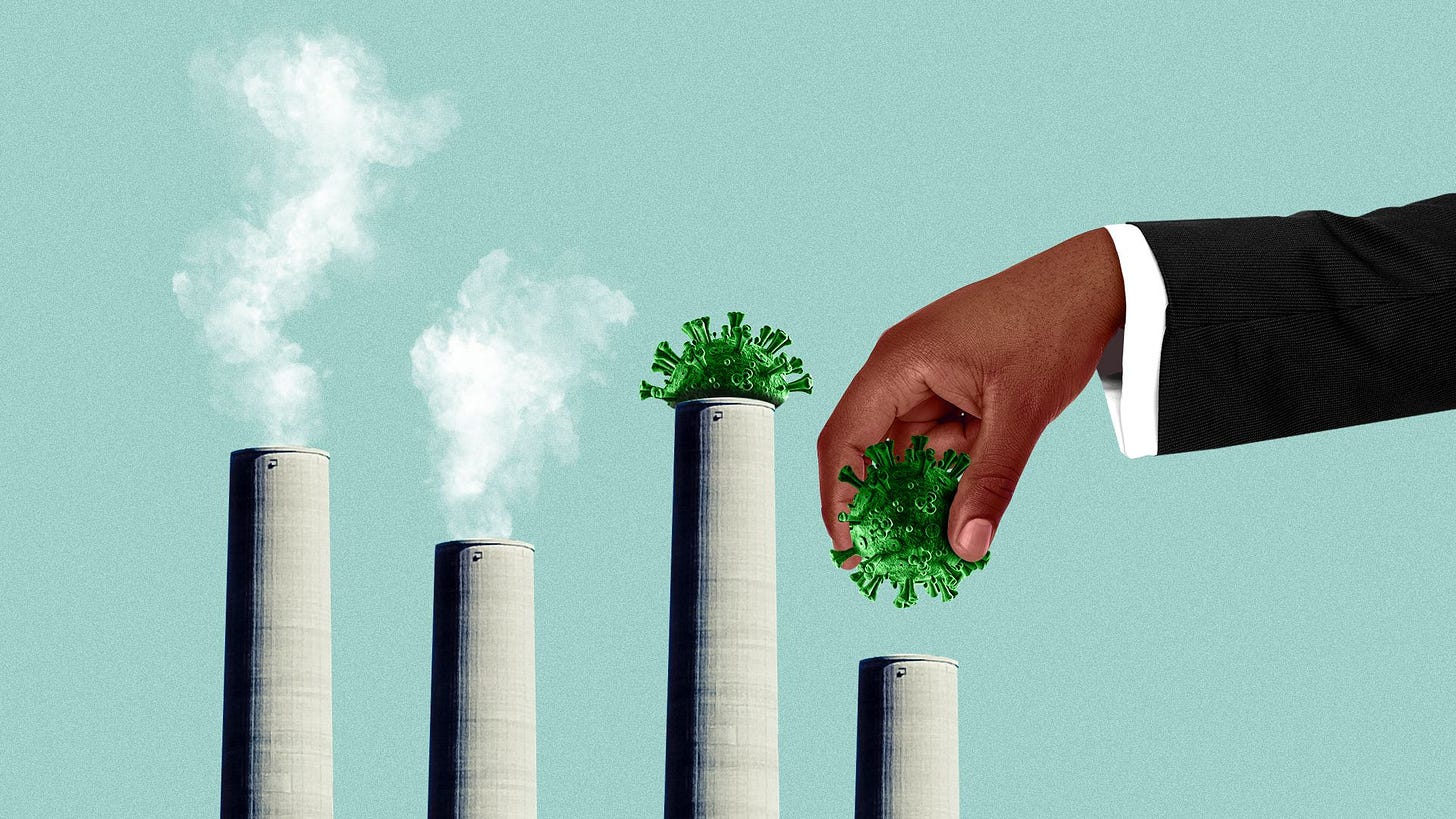 10 ways coronavirus is changing energy and climate change —>
👉  If this shift to remote work is here to stay, and I have my doubts, we could be looking at a serious reduction in emissions and demand for oil and gas. This list takes a look at the ways in which climate and coronavirus are linked, maybe forever.
Returns in oil have traditionally been better than in renewables. "But there are no returns in oil and gas projects, so what now?
---
🤔 What We're Thinking About
1️⃣ Can our government help us take on the "big" projects anymore? Last week, the energy bill faltered and this week a stimulus bill is proving just as difficult to pass.
2️⃣ Financial health. If you're fortunate enough to still have your job, now is the time to strengthen your personal financial position. Mortgages, student loans, etc… are being put on hold, lower interest rates are there, stimulus checks might be coming, you're eating in more. Take advantage of the situation and support others where you can!
---
Thank you for reading!
Kevin
✅ Was this email forward to you? Sign up!
🙋🏻‍♂️ Follow me on Twitter for energy, tech and investing.
📧 Feedback or have an article I should be sharing? Send me an email!